BONDED AND INSURED
Millennium's Bangkok cleaning service is fully bonded and insured. When you choose our Bangkok cleaning business for your cleaning needs, whether it's for residential cleaning or commercial cleaning in Bangkok, we guarantee you security and quality. We want you to feel comfortable and at ease when you opt for our professional cleaning services. We understand it's not easy letting strangers into your home, which is why we go to great lengths to make our clients feel confident and happy with our professional Bangkok residential and commercial cleaning service.
Being a bonded and insured cleaning provider means that we're 100% committed to you. We want you to know that your home or work space is in good hands.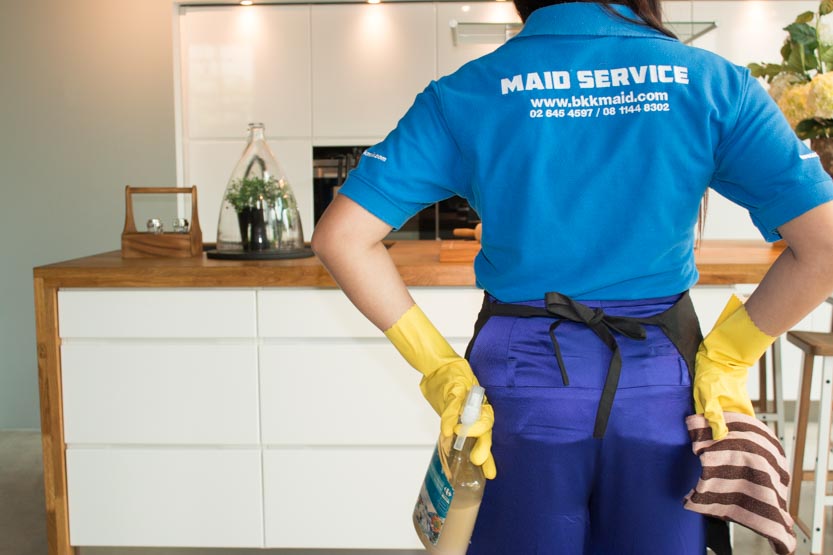 Why  Millennium's house maids and office maids are the best
We're bonded and insured! You'll have peace of mind when you choose our reliable Bangkok Maid Service. We want you to feel confident leaving your home and possessions in our hands.
We're an established brand. We have served homes and businesses for years, and our honest testimonials and reputation in Bangkok is proof of this.
Our Bangkok Maid Service is locally owned and operated, meaning you'll never have to deal with people abroad. We're always here for you to help you maintain your property to a high standard.
We pride ourselves on our exceptional service. Our maid cleaning company in Bangkok has been a great success, which is why we continue to establish new on-going contracts on a daily basis.
Your Bangkok house maid are highly trained. They'll help you keep your property in order; their services will exceed all your expectations!
We care for our clients. We're proud of our relationships; we will always treat your home and property as if it were our own, meaning you're guaranteed an unsurpassable cleaning service and result. We go above and beyond!
Our house maids and office cleaning staff in Bangkok are fully screened. We carry out thorough background and criminal checks, take fingerprints and ensure they have reliable references. Your peace of mind matters.
Our house maids are using a proven cleaning solution . You'll amazed with the results. We tailor everything to suit your needs – there's no other maid service in Bangkok that provides its clients with such a service.
At the end of the day, our main aim is to make you happy. We do this by providing you with a high quality cleaning service where your home and property is treated with the utmost respect. All our residential house maids are fully insured, so if something does happen to accidentally break, we'll try our hardest to have it repaired or replaced at no extra cost to you. Using a bonded and insured maid service is the only way to go; this is the only way
you'll ever feel 100% confident and comfortable, and this is what we want. If you want to learn more about how our highly-trained Bangkok maids treat your home, click here to find out how Sue works and the respect she has for her clients' properties.